Your First Choice for Ford Financing in Ligonier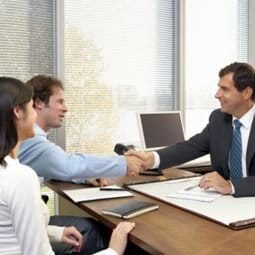 When you're ready to get a new car, one of the biggest concerns you may have is how to finance it. Picking out the right vehicle for you is the fun part, but getting great finance terms is important too. The Town & Country Ford team is committed to helping our Johnstown customers from the minute they enter our showroom until long after the sale. You can count on our staff to make each step of the process as hassle-free as possible. That includes financing.
You have a number of options when it comes to paying for your new Ford. While it's possible to obtain financing even before you visit us, there are a number of benefits to working with our finance team near Greensburg. We work with a variety of lenders to provide terms that fit your budget and credit history. We can also help you get a lease, which is a convenient financing option for many.
Leasing Offers Flexibility
Leasing lets you have the latest model vehicle with the features you crave every few years. At the end of the lease term, you simply return the vehicle and choose a new one. Other benefits include lower or no down payment and smaller monthly payments. In addition, Blairsville drivers can expect to receive a great warranty with little need to pay maintenance costs.
Owning Is an Investment
People who want to keep their vehicle for as long as possible around Latrobe may prefer buying. Owning your car after that last payment is made can be quite satisfying. You can also make modifications and upgrades whenever you choose.
Contact our finance team if you want to learn more about what we can do for you or stop by our Ligonier location to view our inventory of new Ford vehicles or wide selection of used models and take a test drive. We look forward to helping you drive off in your dream Ford with financing that works for you.