Cars Should Be Built To Last - Come to the Town & Country Ford Parts Center to Keep Your Ford Vehicles on the Road and Ready to Go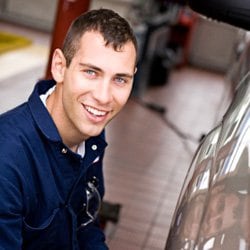 Here at Town & Country Ford in Ligonier, we've worked with enough vehicles and enough drivers to understand that cars can be a hassle for Greensburg drivers at times because of the required routine maintenance they need as well as costly repairs and replacements that may come up. Cars are great to have but they can bite into your funds sometimes. We here at Town & Country Ford want to alleviate some of this worry by assuring Blairsville drivers that when you visit our parts center you are receiving the highest quality of parts and products possible for your Ford vehicle.
Drivers should prioritize visiting our dealerships because, in addition to having the highest quality, OEM-certified parts available when working with you and your new Ford vehicle, we also have a highly trained team that can answer questions and direct you in the right direction should you need some extra help. This means that even when you come in from Johnstown for simple products such as oil or parts like filters or plugs, we are always prepared to assist you. Cars can be tricky, so we believe that offering a little extra assistance is never a bad thing.
Additionally, we understand that Latrobe drivers may not always need extreme car repair or vehicle work and that sometimes when you're coming into our Ligonier service center, it's for more routine work or even just for some styling changes to your car. We want to assure drivers that we can handle those concerns as well with our collection of products. We have various floor mats, shift knobs, and many other accessories that drivers may be interested in. We want our parts center to be a place where drivers can feel free to come in and explore to see what they can provide for their Ford. If you have any concerns or questions for our team, feel free to reach out to us. We'll be happy to assist however we can.